Iconset: Vista Like Boxes Icons by TpdkDesign.net (13 icons)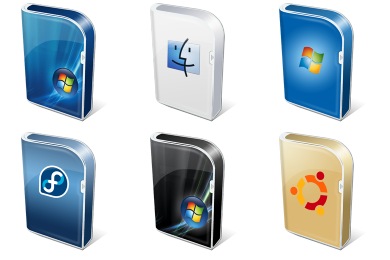 Artist:
TpdkDesign.net
License:
Free for non-commercial use.
Commercial usage:
Not allowed
Readme file:
readme.txt
The products or characters depicted in these icons are
© by Respective Copyright Owners
Words from the Artist:
Boxes vista-like : Operating Software Icons
©2006 by TPDK

Theses icons are based on the new packaging for Windows Vista.
26 icons for various OS (13 icons in two categories : box with disc and without disc). Sorry if I forgot some but I put a selection from recent and famous OS.
Free for non-commercial use.

.png format & .ico format in 256x256 pixels.

Original icon design from ©Microsoft ©Windows ©Vista by Microsoft Corporation. Alls rights reserved.
Icons contained in set (13 icons)