Iconset: Star Trek DSN Icons by Davis&Simmons (12 icons)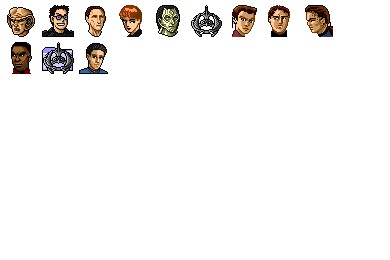 Artist:
Davis&Simmons
License:
Freeware
Commercial usage:
Allowed
Readme file:
DS9-icon.txt
The products or characters depicted in these icons are
© by Paramount Pictures
Credit to the author is required.
Words from the Artist:
Icon art by Julie Davis and Mark Simmons

This is a selection of 7 characters, 1 stock Cardassian and 1 space station
from the television series "Star Trek: Deep Space Nine," rendered as System
7 custom icons. These icons are suitable for: decorating files, folders,
floppy disks and hard disks; illustration; and trading with your friends.

This package is a follow-up to our earlier selection of Next Generation
characters.
Icons contained in set (12 icons)