Iconset: Spring Icons by IconDigest (12 icons)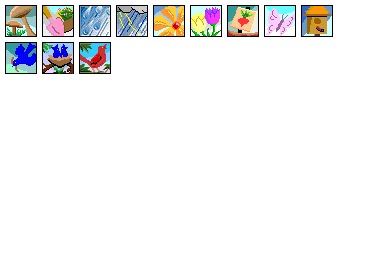 Artist:
IconDigest (Jim Findlay)
License:
Freeware
Commercial usage:
Allowed
Readme file:
ReadMe.txt
Please notify me if you use them in a commercial application or on the Web.
Words from the Artist:
The folder contains a set of 12 Mac Icons to decorate your desktop. Despite the "May showers," I love Spring most of all seasons. The poet e.e. cummings speaks of a "mud-luscious world" that is "puddle wonderful." I am more than willing to put up with my allergies in Spring if I can watch the woods turn to green and the trillium push through the last of the winter's snow.
Icons contained in set (12 icons)