Iconset: Speed Buggy Icons by MadScienceLabs (7 icons)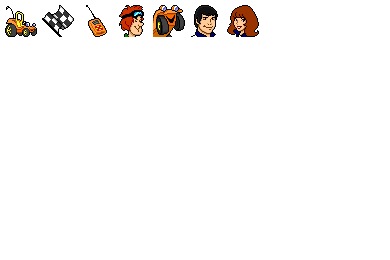 Artist:
MadScienceLabs (Mathew Halpern & How Bowers)
License:
Free for non-commercial use.
Commercial usage:
Not allowed
Readme file:
ReadMe.txt
Words from the Artist:
Thank you for downloading the Speed Buggy icon set!

Speed Buggy
Premiered September 8, 1973
Hanna-Barbara Productions

Debbie, Mark & Tinker, along with their sputtering car Speedy, travel
the world on the drag race circuit. There's adventure around every
hair-pin turn. In true Hanna-Barabara fashion, these kids (and car)
always manage to solve the mystery and still finish the race.

A-Rooma-Zoom-Zoom!
Icons contained in set (7 icons)