Iconset: New Zealand Icons by Zyotism (5 icons)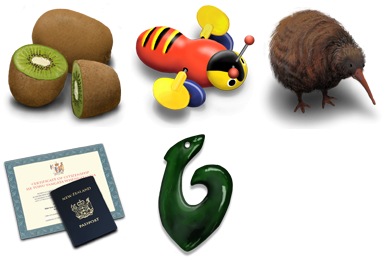 Artist:
Zyotism (Mischa McLachlan)
License:
Free for non-commercial use.
Commercial usage:
Not allowed
Readme file:
readme.txt
Words from the Artist:
I guess each country around the world has loads of local cultural icons and things, so these happen to be some of New Zealands.

This set was originally created for a friend of my Mother, as a present for her successful application to become a New Zealand resident.

She was nice enough to share the set with you all as well! so big thanks go to her!
Icons contained in set (5 icons)