Iconset: Food On A Stick Icons by MadScienceLabs (14 icons)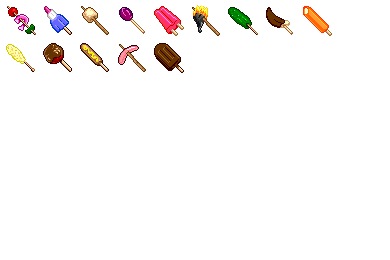 Artist:
MadScienceLabs (Mathew Halpern & How Bowers)
License:
Free for non-commercial use.
Commercial usage:
Not allowed
Readme file:
ReadMe.txt
Words from the Artist:
Thank you for downloading Food On a Stick, one of the
premier icon sets from Mad Science Laboratories.

When Mad Scientists get hungry there's only one category of consumables
that will cure our cravings while leaving us one hand free to stir the
beakers. We're sure you'll like them too...

Icons contained in set (14 icons)