Iconset: Fat Albert Icons by MadScienceLabs (12 icons)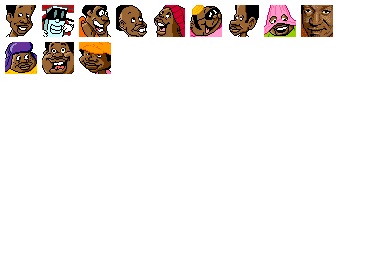 Artist:
MadScienceLabs (Mathew Halpern & How Bowers)
License:
Free for non-commercial use.
Commercial usage:
Not allowed
Readme file:
ReadMe.txt
Words from the Artist:
Thank you for downloading Fat Albert, one of the
premier icon sets from Mad Science Laboratories.

Fat Albert and the Cosby Kids / CBS (debut 1972)
Bill Cosby narrates the animated adventures of the characters he made famous
in his monologue albums of the Sixties. Each week Weird Harold, Mush Mouth,
Bill, Dumb Donald and the gang wrestle with a problem, usually a moral issue,
which they solve just the way you should at home. This show was produced by
Filmation and Bill Cosby who provided many of the voices.
Icons contained in set (12 icons)