Iconset: Objects of Desire Icons by MadScienceLabs (11 icons)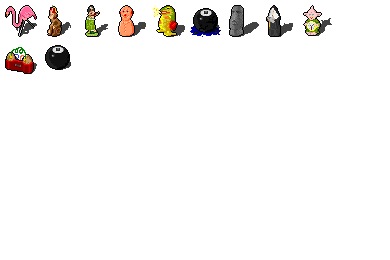 Artist:
MadScienceLabs (Mathew Halpern & How Bowers)
License:
Free for non-commercial use.
Commercial usage:
Not allowed
Readme file:
ReadMe.txt
Words from the Artist:
Thank you for downloading Objects of Desire, one of the
premier icon sets from Mad Science Laboratories.

They surround us everyday, staring at us from bookshelves and desks,
lawns and fingertips, as they both comfort and confound.
Do they belong to us, or we to them?
Icons contained in set (11 icons)